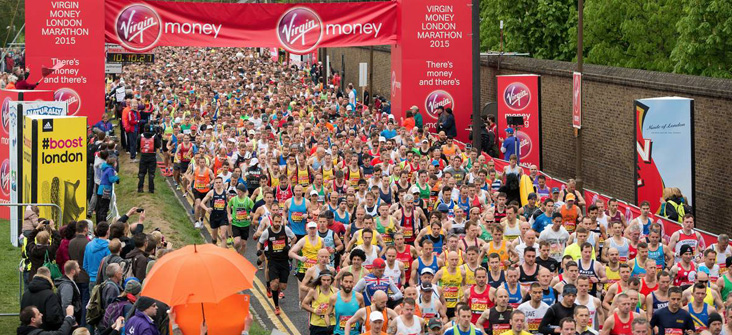 London Marathon
Take part in or watch this fun annual event and help raise money for charity.
The Virgin Money London Marathon, which will celebrate its 35th birthday in 2016, is the largest annual fundraising event in the world.
If you are not running in the London Marathon, you can cheer the runners on. Crowds of around half a million people will line the streets and the festival atmosphere will make it a very enjoyable event to attend. Pubs will provide entertainment and there will be an array of bands and street entertainers.
Top tip: If you are cheering on a loved one who is taking part, you can track them via the Virgin Money London Marathon website using their unique runner number.
Fun fact: The London Marathon has raised over £716 million for charity in 34 years.