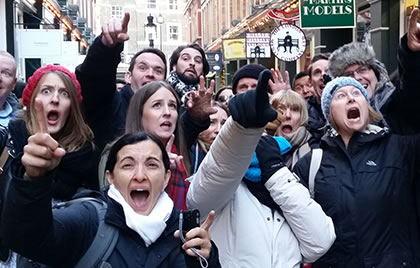 Due to our central London location a spellbinding stay in the Wizard Chambers or Enchanted Chambers can easily be combined with a Muggle Walking Tour of London.
London is the focal point for the worldwide wizard phenomenon. Many scenes from the films were shot in central London and these tours will show you some of the real-life locations where you've seen your favourite characters on screen.
To plan your Tour for Muggles, click here to book.