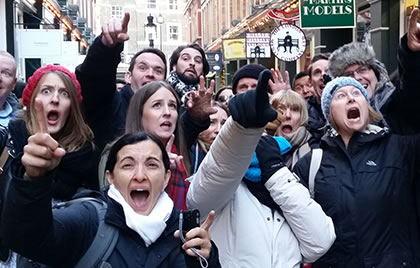 Tour for Muggles
Due to our central London location a spellbinding stay in the Wizard Chambers or Enchanted Chambers can easily be combined with a Muggle Walking Tour of London.
London is the focal point for the worldwide wizard phenomenon. Many scenes from the films were shot in central London and these tours will show you some of the real-life locations where you've seen your favourite characters on screen.
To plan your Tour for Muggles, click here to book.
Who is it best suitable for: The entire family
Cost: £12 and £10 for kids 11 and under + £0.79 transaction fee per muggle.
Website: www.tourformuggles.com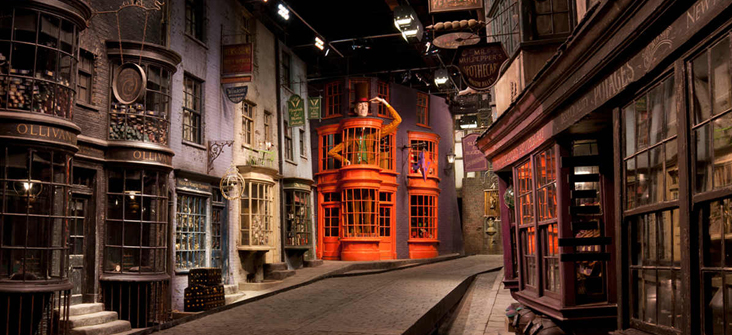 Warner Bros Studio Tour
Our central London location, a few minutes' walk away from Victoria station, brings an opportunity to supercharge your spellbinding stay in the Wizard Chambers and Enchanted Chambers with a day spent at the Warner Brothers Studio Tour – The Making of Harry Potter.
The worldwide wizard phenomenon finds its home in London with many Harry Potter scenes filmed in central London. Remember how the magic adventure began on platform 9¾ in King's Cross?
Hop aboard the magic bus from Victoria station and whizz your way to the studio in Hertfordshire. This spectacular tour lets you in on the secrets of the film making, including sets (such as the Hogwarts Express), props and a chance for you to have a photo taken on a broomstick.
With rave reviews, this Harry Potter tour is rated five stars. It's simply a must for any Harry Potter fan eager to keep the Hogwarts magic alive.
Something wicked this way comes!
Who is it best suitable for: The entire family
Cost: Adults from £35.00, Children from £27.00
Website: www.wbstudiotour.co.uk