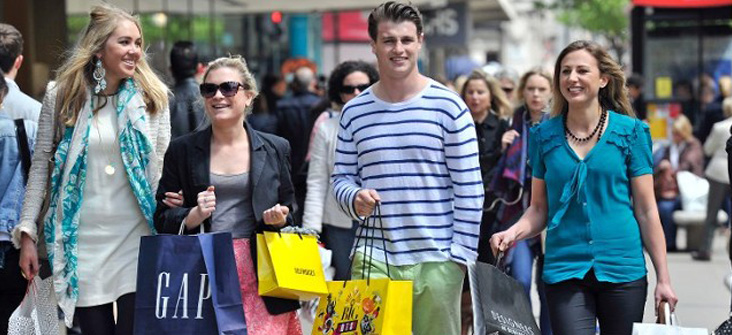 Oxford Street
Spend a day shopping in Europe's largest high street!
Oxford Street has one of the highest concentrations of large shops in the world. More than 300 shops sell thousands of lines of goods from inexpensive gifts to haute couture. The most famous shops include Debenhams, John Lewis, Selfridges, Marks & Spencer and Topshop.
Top tip: Visit Oxford Street at Christmas to see the beautiful Christmas lights stretched across the high street.
Fun fact: Oxford Street was at one time a Roman highway.