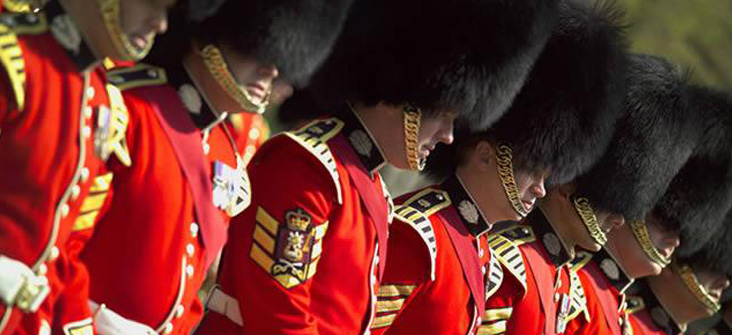 Changing of the Guard
See one of the oldest and most famous royal ceremonies in London
The Changing of the Guard ceremony takes place every day at 11.30am and lasts 45 minutes. The ceremony takes place when the Queen's Guard, accompanied by a military band, marches via Birdcage Walk to Buckingham Palace and changes inside the Palace gates.
Top tip: Hundreds of people gather to watch the Changing of the Guard everyday so try and get there as early as possible to bag the best spot.
Fun fact: The proper name of the ceremony known as 'Changing of the Guard' is actually Guard Mounting.