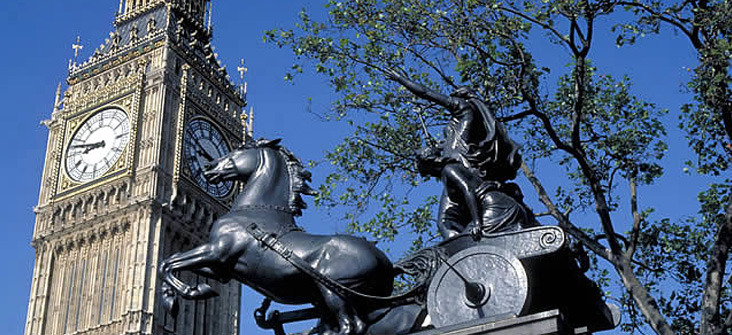 Big Ben
This famous clock tower is one of the most recognisable landmarks of London.
The Houses of Parliament's Elizabeth Tower, which is commonly called Big Ben, is one of London's most iconic landmarks. Big Ben is the nickname given to the massive bell inside the clock tower, which weighs more than 13 tons. The clock tower looks spectacular at night when the four clock faces are illuminated.
Top tip: Visit Big Ben as close to the hour as you can to hear the bells ring.
Fun fact: Big Ben is the world's largest four-faced chiming clock.